I am under construction for the Summer.
See you mid September for my 13th Annual Fall Mini Sessions!
Save
…..Remodeling Studio…
Photography Equipment and props to sell
Contact me andrea@momentsbyandrea.com if interested in purchasing any items.
Phone: 203-761-0001 but email is easier to reach me.
Pro Studio Rail System Kit -$850  USED (disassembled and carried away by  buyer)
Includes: 2 Rails approx 10′ Each, 2 movable cross rails approx 10′ Each, Brackets, Carriages, Spigots, End Stops, 4 Pantographs – Supports 4 Lights
Similar Listing (but new so slightly different): Approximately $2,400 NEW with only three pantographs. This has FOUR.
—————————————————————-
Hensel – Integra Pro 500 Lighting Kit with 3 lights – USED but has full contents of kit PLUS EXTRAS- $850 USED – works great

Link to EBAY listing of similar item. ($2199 NEW)
Hensel includes BONUS 4 x 6 softbox……worth $349
Larson 4 x 6 softbox with speed ring for use with Hensel Integra Pro (USED- with small hole on one side)- t
Link to similar item on EBAY for $349
---
click links to see products new in store:
TWO 12 x 36 WESTCOTT STRIP LIGHTS like NEW with bags- $100 each including shipping ($149 NEW)
TWO Hensel Pro Adapters for Westcott Strip Lights- $50 for two ($50 each NEW)
Save
Save
Save
Save
Save
Save
Happy Holiday Card & Photo Gift Ordering Season!
I have discount codes for Tinyprints, Minted and am soon to have one for Shutterfly!
TINYPRINTS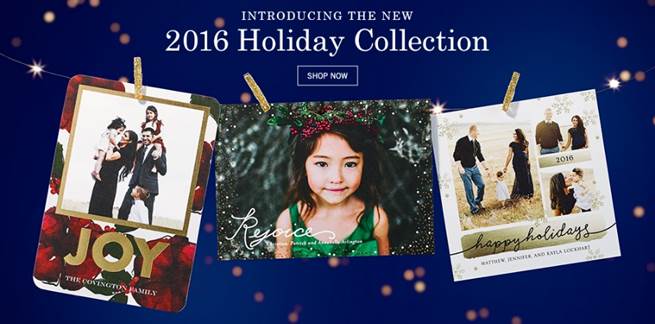 Clients & Friends…Happy Holidays from Tinyprints!
Order your holiday cards through my Tinyprints Storefront and get …..
40% off PLUS free shipping
Valid until December 31, 2016
No minumim order for 40% off and you can combine it with the storewide FREESHIP offer!
Use this code at checkout to receive this exclusive offer
40% off code: TPPH925Z42 
Free Shipping code: FREESHIP
***************************
MINTED
20% off at Minted
use my Storefront: www.momentsbyandrea.minted.com
and 20% off code
PHOTOTOPALIAN
**Clients, in order for Moments by Andrea to receive photo credit I need to upload the images for you and send you a special code.
Let me know which images you want to use, I will retouch them and upload them to Minted for you, no charge.
***************************
SHUTTERFLY
TBA…..
Save
Save
Save
Clothes
Keep it SIMPLE- Solids (no patterns) are best!
Check out my Pinterest page for wardrobe inspiration!
Colors- Muted tones or some jewel tones photograph best. Let the attention be on your face…not your clothes.
Keep in mind the color of the background is colors of nature.  Your clothing so be in color harmony with the background, not clash.
– BRING OPTIONS even if doing a mini session. You can bring a jacket, sweater, scarf (anything to quickly change up your look).
– Girls, try to find a flattering neckline. Be careful not to show too much cleavage or your bra strap.
– Long sleeve shirts are best as bare arms are distracting.
–Text pics to me if you want my input (203-434-2525).
– Don't forget accessories! Scarves, jewelry or even hats for some fun shots.
– If getting more than the yearbook photo consider bringing something personal that shows your talents or hobbies. Example: A soccer ball , swimming goggles or musical instrument
– Clothes should be wrinkle free. Take out that iron (or ask mom to help you out). If it wrinkles easily, leave it on a hanger until you get to the session.
– Dark jeans and boots with a tank top (to allow for quick top changes) is ideal.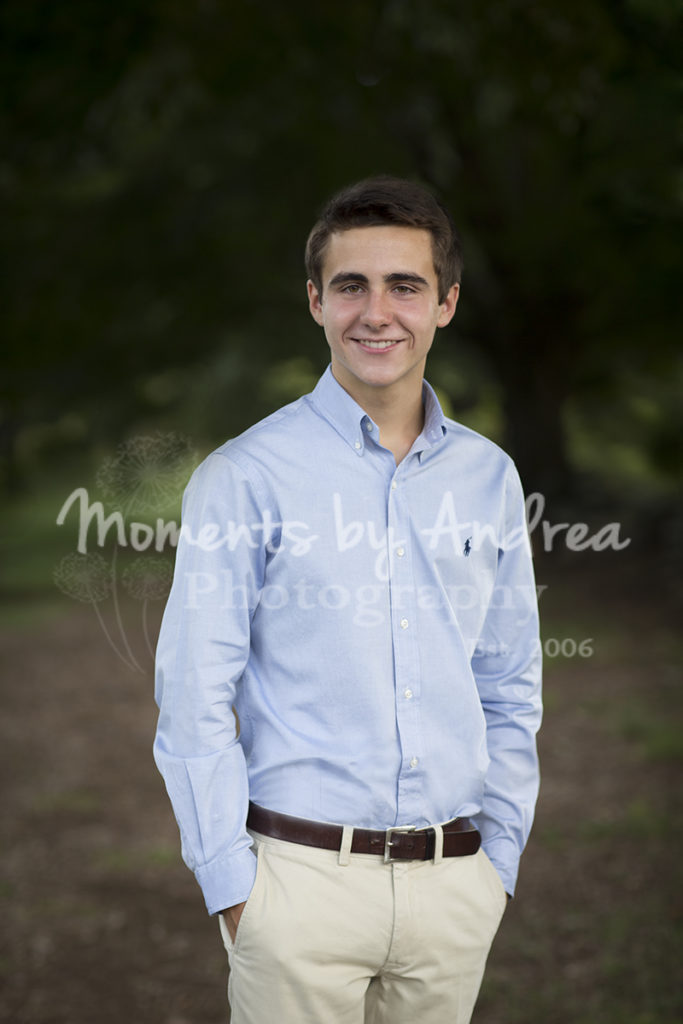 Guys:
keep it super simple. AVOID patterns.
If wearing a dress shirt, wear a t-shirt and bring the shirt hanging up in the car to put on when you arrive. This will keep it from wrinkling.
What to bring:
parents and/or siblings- high school graduation is a BIG deal for the WHOLE family! Celebrate together! Parents and/or siblings are welcome to jump in a few shots (if time allows in your session).
hair brush & hair spray- keep that hair looking good
accessories for quick change (jacket/sweater, scarf, hat, quick change top)
Preparing:
–Manicure the day before please! Yes, your hands might get in a few shots.
–Hair cut (& color if you do that) should be fresh (no roots).
-A blow dry before the session is highly recommended unless you love the natural look.
–Hair & Makeup are BEST done PROFESSIONALLY but if that's not an option practice the looks you want before the day of the shoot.
– Watch some hair & makeup tutorials on www.youtube.com. Search for NATURAL looks for senior portraits.
Minimum makeup would be mascara and lip gloss with a touch of blush on apple of cheeks. A really accurate color foundation is also nice to even out skin. Skip the foundation if it's not the perfect color!
Save
The Wilton Chamber of Commerce and Moments by Andrea Photography would like to thank the community of Wilton for coming out to support the Wilton Community Assistance Fund. Thank you to these local business for their donations  and the 70 families that made monetary donations. Raffle prizes were announced on the event Facebook page (and can be seen below).
We raised $2582 plus a $150 employee matching donation. This money will  help Wilton families struggling to pay their bills this year!! 
Families who participated in the FREE HALLOWEEN PORTRAITS you can find your images via this link. A Password has been emailed to you.
Contact amandanmitchell@gmail.com if you did not receive the email.
Thank you VOLUNTEERS who made this possible: Amanda Mitchell, a Wilton resident (client and friend) who helped organize the fundraiser, collect the raffle items and most importantly edit and upload all of the images! I could never do this fundraiser during my busy season without a volunteer like her!!
Thank you Amy Bloom,  Cindy Waters and Lisa Pannone,  Tara Pagano as well as my ten year old and her friend for keeping the event going while I was photographing the families!
Ready for your pictures?
Each family has a different number of images depending on poses, # of people in the group, etc.
The photos are arranged in the order they were taken (unless you got out of line) and divided into 5 albums so that you don't have to scroll through 67 families. Consider when (11:30-2:30) you had your picture taken (beginning, middle, end).
If you have trouble locating your photo, simply email Amanda Mitchell at amandanmitchell@gmail.com and she can tell you what album you are in.
Follow these instructions to see your photos:
* Click the Shutterfly link at the bottom of this page.
* Click on one of the 5 albums to locate your photo.
* Scroll through to the album to locate your series of photos.
* Once you click on a photo, you can download it, print it, or share it.
* Downloaded images are sized for 5 x 7 and smaller prints and internet use but you can order larger prints from Shutterfly directly no problem. See below for a SPECIAL LINK and CODE for 40% OFF Shutterfly that is good til December 31, 2015! No waiting for specials or worried you won't order before it expires!
* If you have any questions, contact Amanda at amandanmitchell@gmail.com
Gallery of Images:
Click here first to be able to get a 40% discount on any Shutterfly til the end of 2015 on ALL YOUR ORDERS!
Andrea's Special 40% OFF Discount Page (use code: 9S8W-9KGA-CXXS-14PY6K AND free shipping when valid:
SHIP39)
To VIEW THE HALLOWEEN Portrait Page click here.
DOWNLOAD YOUR IMAGES FREE or add them to YOUR SHUTTERFLY ACCOUNT and use the link above to order products at 40% off!
https://wiltonhalloweenfundraiser2015.shutterfly.com/
RAFFLE PRIZE WINNERS: Please contact andrea@momentsbyandrea.com to claim your prize if you have not done so already!
Donating Companies and their winners:
Moments by Andrea Photography (Richelle Kaye)
Let's Make Up by Janet Montalbano (Andrea Lanaro)
Southern Yankee, LLC (Alison Kline Smith)
Hello Yoga (Debbie O'Malley)
Comprehensive Nutrition (Michelle Tarantino)
Canine Company (Janell Stimac Buerge Federico)
Wilton Family YMCA (Brent Shaffer)
River Road Gallery (Kristen Stieber Schestag)
Steve DeMasco's Shaolin Studios of Wilton
SS-1 -Birthday Party (Robin Law)
SS-2 – Summer Camp 1 week (Megan McWeeney Morris)
SS-3 – Two Weeks Martial Arts Lessons-New Client (Nicole Northway)
Signature Style (5 prizes)- Kristen Stieber Schestag, Carolyn Orbacz Baker, Sabeth Ryan Albert, Alison Kline Smith, Michelle Tarantino- Pick one of 5 bags. Free Personalization.
Happy Hands Art & Pottery – Nicole Northway
The Painted Cookie CT-Kristen Stieber Schestag (Avery)
Dermage Aesthetic Center & Spa- Jennie Wong
create learning center- Alison Smith
Four Seasons Racquet Club- Brent Shaffer
Here are a few sample images!
School, house, sports, driving, cleaning, shopping, cooking, planning..days fly by…and so do the years.
*******
We're torn in so many directions that it's difficult to slow down for a minute and focus on the connections you have with these amazing children that are growing up too fast!
********
Moments by Andrea's  9th Annual Mini Sessions are the perfect way to take a Moment out of your busy life and take it all in. It's a unique opportunity to freeze time and create visual reminders of the love you share
******
Andrea's Mini Sessions are great for:
Families, H.S. Seniors, Mother's Day, Father's Day, First Communion, Maternity, Baby Milestones or even Andrea's Custom Sport & Hobby Silhouettes!
******
Click HERE for Session INFORMATION & Booking!
******
 Want a CHANCE To WIN a session and basic digital collection?
(A $510 Value!!)
 How to enter?
1. Comment on this original post on my page.
2. Click SHARE to post it on your page.
 Winner will be drawn at random and be announced on April 22nd.
Winner CAN give the session as a GIFT to a DESERVING friend!
 This promotion is in no way sponsored, endorsed or administered by, or associated with Facebook.
This is an investment in your professional career. A good headshot can be with you for a few years and help you open doors! Come prepared.
Do some research! Google headshots and send me some images you love and tell me what you love about them. Even if it's just my images. It helps me to know in advance what you like.
Practice your expressions in the mirror so you know what you like. Everyone has a better side. If you don't know which is yours, test it out. .
Plan ahead for your professional head shot! You've got your head shot appointment! Now time to think about hair, make up, wardrobe, accessories and maybe even your nails!
Head to Toe Headshot Tips! Scroll down for wardrobe tips! That's important for men and women!
HAIR: Be sure to have your hair cut and color done within the 2 weeks before your appointment. I don't recommend color the same day but you could do a cut and blow dry that day if your stylist knows you well.  Yes we can fix a few grey hairs in Photoshop but you will look your best with a fresh cut and color!
Ladies if it is not time for a cut then at least consider a professional blow dry. It makes all the difference!
Make Up: Ladies please wear make up! Yes, I have Photoshop and can cover up blemishes, soften skin and reduce wrinkles but we get better results if you wear make up. Professional is ideal and makes a huge difference!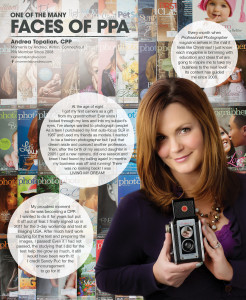 I'm not going to lie! I don't walk around looking this good! LOL! I know what facial expressions are most flattering on me. Years of practice in the mirror. 😉
Also had my hair and makeup done by Janet Montalbano before this self portrait shoot. Her work is so natural and flawless! This image ended up being selected by Professional Photographer Magazine for a FULL PAGE ad AND again for use in a another ad the following year. Janet's professional touch made all the difference! She even helped me get the shot since I discovered my remote trigger was not working after I had the shot all set up. I also did a little nip and tuck in Photoshop after. Again, I can't tell a lie! Team work!
Contact: Janet.Montalbano@gmail.com or 845-721-0550 and she can come to your home before your appointment.
Doing it yourself? Consider practicing ahead of time.
Don't forget foundation and powder to even out skin tone as well as some blush, eye shadow and lipstick to add color and dimension to your face. And of course mascara and eye liner to define those eyes that are the focal point of the image!
Don't normally wear make up? MINIMUM you should use a little but mascara, a little blush and colored lip gloss!
Teeth: You can have them whitened but if you don't have time don't' worry. I include that in the retouching if you want.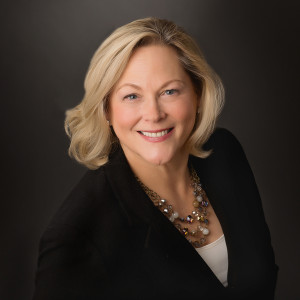 Accessories:
Take into consideration your personality and where the images will be used. Women should at least wear flattering earrings and consider a necklace that compliments the wardrobe and/or your hair/eyes. Feel free to bring a few options and I can help you pick the best ones. Most photographers recommend understated jewelry but feel free to bring options as sometimes the right piece makes the outfit!
Scarves are another option if you tend to wear them a lot.
Nails: 
Please be sure your nails are manicured! Ladies, it's a great excuse to go to the nail salon! There are some poses that work best with the hands in the image. If you know that you just want a really tight close up then no worries about the nails.
Wardrobe

Men: A SOLID DARK SUIT with a solid color dress shirt with a few tie choices works for business head shot. If you are going casual consider a sweater or shirt with a collar and a blazer/casual jacket. Be sure your jacket and shirt are well pressed.
Women:
We want your CLOTHING to FLATTER your FACE which should be the FOCAL POINT of the image! Choose colors that enhance your hair, eye and skin color!
BRING OPTIONS!! I can help you make the best final decision when you are here! Don't forget a structured jacket.
IRON YOUR CLOTHES! Wrinkles are not professional!
COLOR? Is there a color you sometimes where that always earns you compliments? Consider that color! Some of my favorite images have been with dark colors like purple, blue or green because they have been complimentary to my subjects skin or eye color! It all depends on what looks best on YOU! White/cream are nice but ONLY if we are shooting on a white background or in my natural light room.
I will recommend a background that compliments your wardrobe. If you come in wearing black I might choose grey. If you are wearing cream I might choose white. HOWEVER if you prefer the look of white with a dark wardrobe I am flexible.
Select a FLATTERING Feminine NECKLINE ladies. And pretty much everyone looks good with a collar! Consider a structured jacket with a blouse or sweater with a collar.
Please AVOID PATTERNS! Big bold patterns are distracting and really tight patterns like on some men's shirts or on blazers, create what is called "moire" and is very hard to fix in post production. Medium size patterns that are in muted colors are ok, as long as they are not bold.
Glasses: If you always wear them then you should have them on in your head shot but if not then let's try with and without. 🙂
Need help? Feel free to take iphone pics of your options and send them to me andrea@momentsbyandrea.com for my advice. 🙂
Example of what you can do with multiple images from a personal branding session: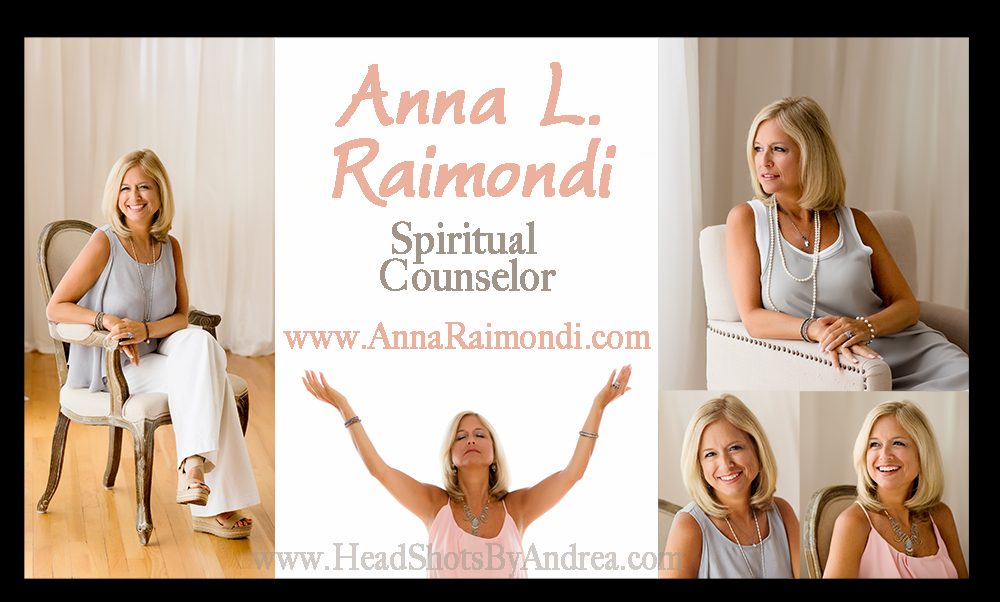 \
Still not sure what to wear?
Here are some examples of how much the color and structure of your tops can change the image.