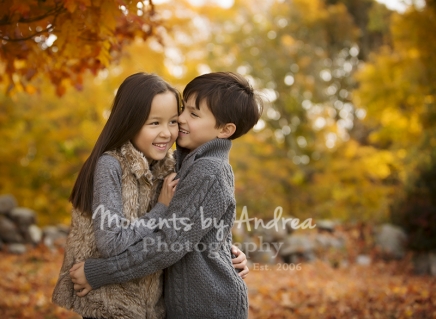 I've photographed over 2000 family sessions since 2006! This experience has helped me create a long list of TIPS for my clients to help them prepare for their session.
Parents GET IN THE PICTURE!!!-
"Tomorrow is promised to no one." – Clint Eastwood
You won't regret it! If you don't like the pictures with you in them, don't display them but at least you (and your kids) will have them!
Plus you don't want to miss out on this chance to bond with your kids. It's truly a gift!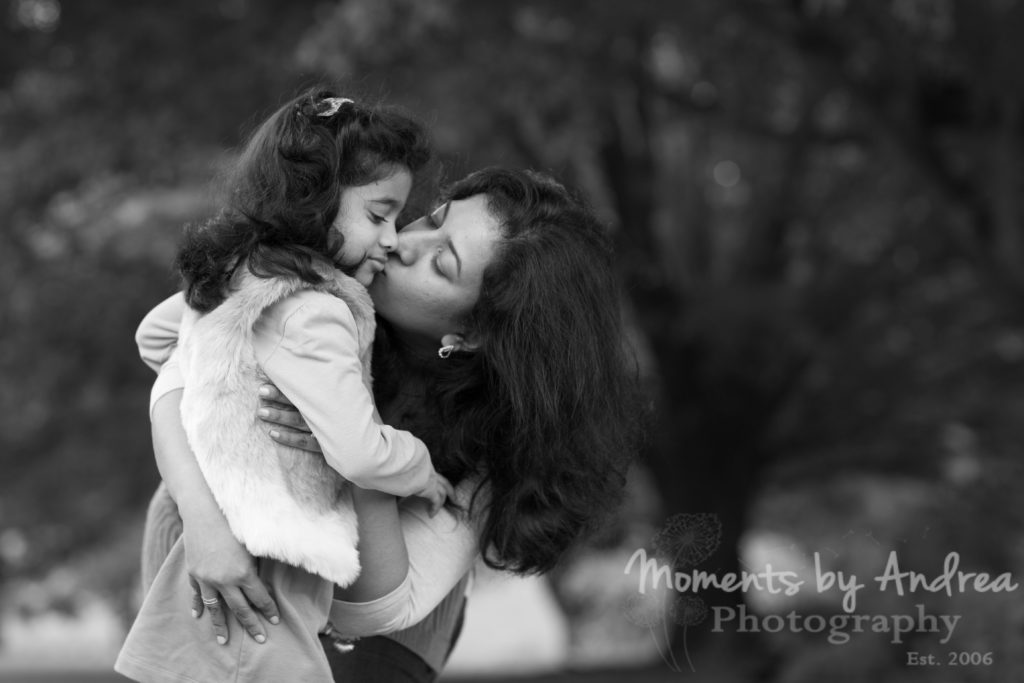 2. MANAGE your OWN EXPECTATIONS.
Children are unpredictable, especially kids under the age of FIVE.
EXPECT that they will NOT "behave" the entire session. They are little. Make it fun and try to go with the flow. Expecting them to sit still and smile at the camera on command can stress you out and they will feel it. Try to relax and allow your photographer to capture your family connections and the personalities of the kids as they are now. Not a forced fake version of them. I promise you that (even if you don't appreciate it now), photos of those moments when they are "misbehaving" or expressing their emotions will be priceless mementos in just a few short years.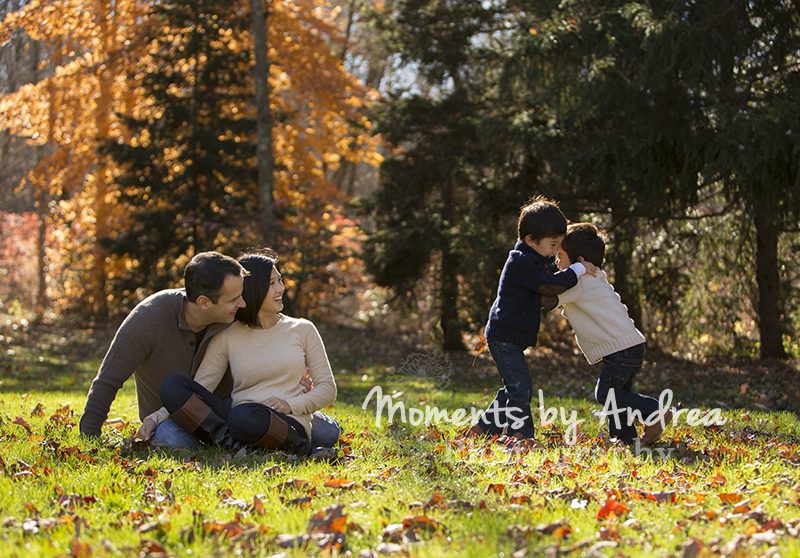 3. GET THE FAMILY EXCITED FOR THE SESSION!
Make this something they WANT to do, not "have to do" or mommy (wife) will kill them. 🙂
Talk about what the photos mean to you (not just that you need them for the holiday card).
Encourage them to look on the internet (pinterest, photographer's websites) and talk about which images they would like to have of their family.
Ask them what pictures they want for their own room.
Let them come up with "fun shots" they want to get after they get the family and sibling shots that you want.
Plan something special for the family to do after the session.
4. Time of Day is IMPORTANT (and not just for the light):
Make sure they are not only mentally ready but physically. Tired, stressed out and/or hungry kids do not photograph well.
Schedule the session at the best time for your child, not the best time for easy photography light. That's my job to figure out.
Don't schedule a session at a time you are going to feel super rushed to get there and that might stress everyone out.
Don't worry about the light. It's your photographers job to work with the light they have. Your job is to arrive with a well rested child ready for photos.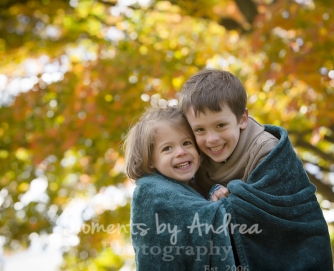 5. Be Prepared for ANYTHING
Chances are you will do this anyway but sometimes we forget when anxious about the shoot.
Feed your kiddos a snack before coming.  (Hungry kids get cranky as you know)
Pack ice water for them! It's hard to relax for portraits if you are thirsty.
Bring wipes for CLEAN FACES! (Do a last minute check of faces UP CLOSE! The camera catches every detail on close ups.)
Don't forget a HAIR BRUSH and ACCESSORIES (not head bands as they fall off too much) in case you need to get their hair out of their face. It might be windier than you think.
Be prepared for COLD… Do NOT expect kids to tough it out for the pics. It does NOT WORK. Cold shows on their face and their mood.Bring sweaters and blankets that go with your wardrobe.
In the morning especially grass might be wet. Bring boots just in case. Some kids hate having wet feet!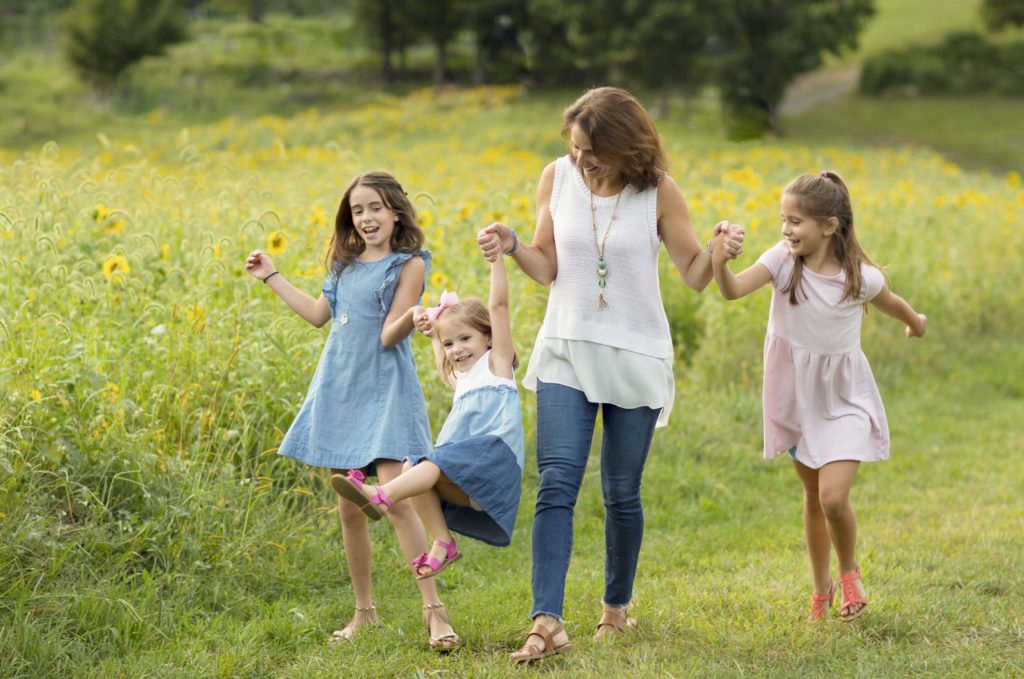 6. DO NOT WAIT for the LAST MINUTE to plan a wardrobe!
Get buy in ahead of time from the kids. You might even want to let them help you pick it out.
The last thing you want the day of the session is a fight about what they are going to wear.
Stick to MUTED TONES or colors of nature- Colors like cream, grey,brown, blue, light mauve, light green, light pink.
My favorite is a combo of shades of grey and cream for a timeless look. I'm not a  huge fan of white unless you are doing portraits at the beach. Remember, the eye is drawn to the brightest part of the image and you want that to be your faces not your clothes!
Keep in mind the BACKGROUND COLORS. That's green/blue in Spring/Summer and brown, grey, yellow, orange, red in Fall and cream if you have a white studio look.
Your wardrobe should create COLOR HARMONY with nature, not not clash with it.
Keep it SIMPLE with SOLID COLORS. Patterns are too distracting, especially on more than one person.
Test out your selections together by laying everyone's outfits out on your bed and ask yourself if everything coordinates. 
Buying new clothes? You could shop online and use the shopping cart to lay out clothes and make sure they create color harmony.
''Mom- pick your outfit first! If you don't like how you look, you won't like the pictures!
Give kids OPTIONS so they feel like they got to pick out their own wardrobe. 
Include accessories, such as scarves, jewelry, jackets and hats can really add to your look and give the image an artistic touch.
Stressed out about what to wear? Go casual and pull things from your closet. You would be surprised at what you can pull together.
Here is my PINTEREST PAGE with the COLORS I think work BEST! You will also see sample wardrobes for inspiration!