What's it like to work with Andrea?

Take a moment to read the words some of my clients have asked me to share with you.  Also notice a theme in the images. Can you see the connections, the joy, the love? Celebrating family is what "Moments by Andrea" sessions are all about!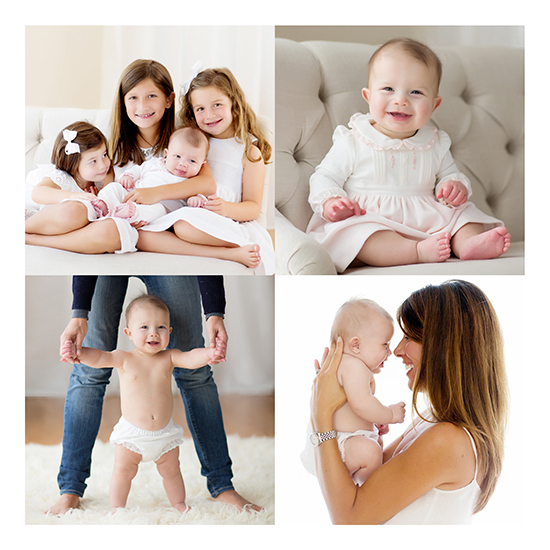 Andrea has been photographing my family for 8 years.  She makes it fun and she has become a friend to the whole family!  The kids know her and feel relaxed and comfortable around her which makes for wonderful pictures.
Time and again Andrea captures precious, fleeting moments—a funny face, a hug, a smile from baby looking at mommy.   I am always thrilled to leave her studio with a treasure chest of images and memories! – M.M. – New Canaan
Andrea takes the stress out of a family photo shoot.  Her experience shines through and she finds ways of getting my boys to giggle and cooperate, making the experience fun.
I probably never would have had my husband and I as a part of the photo shoots if not for Andrea's encouragement. I am so glad we did. The family photos we have telling the story of how our family has grown are priceless.
Andrea's images truly capture the joy and love in our family. Pictures hung in our house still will stop me in my tracks. I just love remembering my children at that time in their little lives.- P.W. – Wilton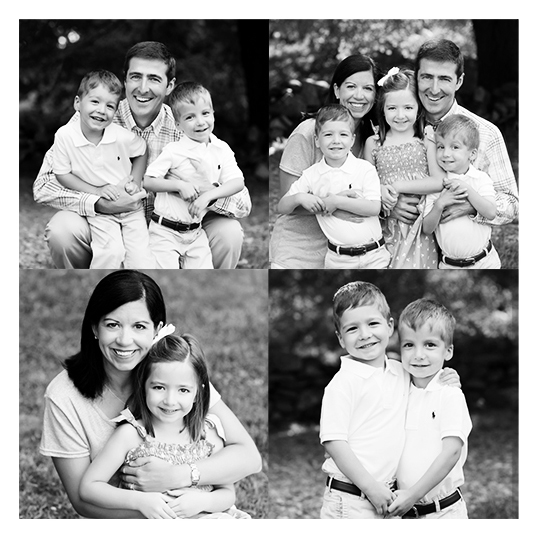 Andrea has taken our family photos for the past six years and her photos are nothing short of amazing.
I know from my own experience how tricky it is to get our three young children to smile for a picture, and Andrea somehow manages to capture them perfectly.  Her photos are so much more than just pictures of our children – her images truly showcase their personalities.
Andrea's talent alone would keep us coming back year after year, but also she works so hard to make her clients happy – the entire experience start to finish is a pleasure.  The only difficult part is deciding which photos to order! – A.S. – New Canaan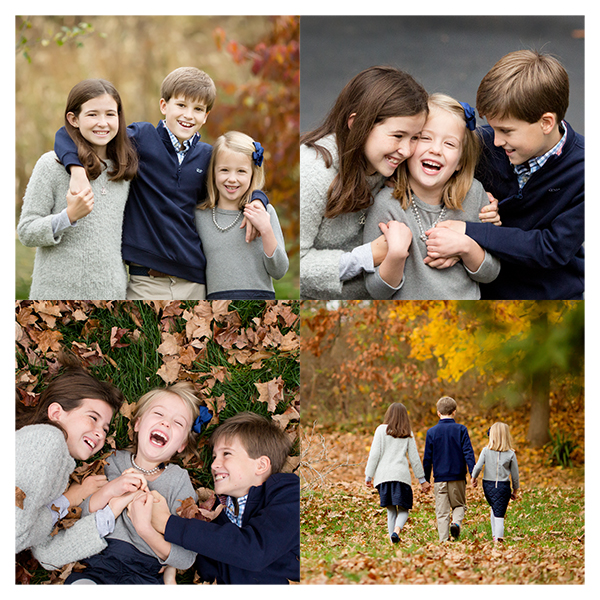 My kids always look forward to a photo session with Andrea – they know they're going to have a good time, whereas my husband and I treasure the pictures that truly capture their ever-changing personalities!
I like her new, simplified pricing structure and I really appreciate that it includes ALL the photos from the session. I've only ordered specific ones in the past few years (because it always comes during the Xmas season) and I always regret not having all the photos!!! -E.K. – New Canaan
Andrea is so talented and intuitive, especially when working with families and pets. She was so patient with photographing our preschoolers and our dog. The three of them were barely still and in the same shot at the same time, but she had her camera ready when those rare moments did happen. And the photos she took were great!
The smiles, the hugs, the love, the fall colors… she captured it all perfectly. When we made the decision to get our family portraits done, we knew we wanted to work with Andrea and we' re glad we did. – J.B. Westchester County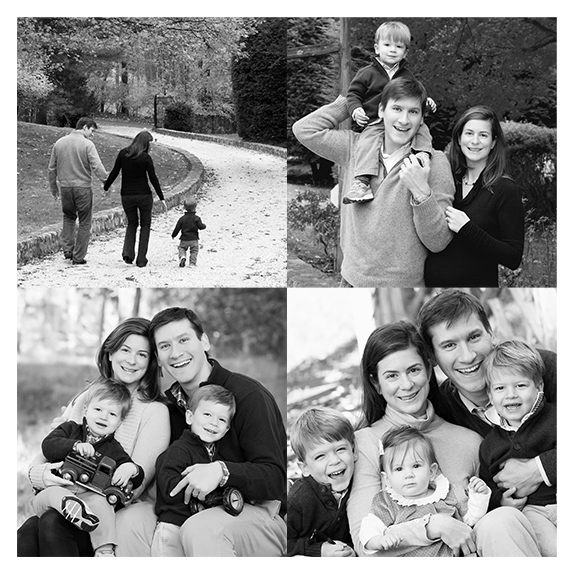 I met Andrea shortly after the birth of my first child. I simply would not trust any other photographer to capture the important moments in our lives. Andrea has an ability to find and capture the joy, intimacy, and connection between family members, creating small works of art with every session.
I cherish the images she produces and use them over and over again whenever I need a picture of the children or our family  (e.g., for an invitation, school project, memory books, etc). Perhaps most impressive, she is able to achieve this even when working with small children! And she has a gift for alleviating the oft-felt stress on parents. She is incredibly talented, and I have felt so blessed to work with her. – C.S. – Greenwich
Andrea has been my family photographer for years.  She has a true talent for capturing the most precious images of my family.I truly value my pictures from Andrea and love admiring them on a daily basis when I see them all hanging on the walls of my house.
Andrea also manages to get shots of the entire family, children with dog, children together, dog alone, each child alone, even shots of just the parents together!
Even my husband likes going to the sessions because he knows how quickly Andrea works to get the most perfect shots.  It never fails!
I choose Andrea year after year simply because she never disappoints.  I am always beyond thrilled with the photos, the sessions, the way she runs her business. Andrea is also a mom herself, so she gets it.  She knows what Moms want. – G.W – New Canaan
Andrea sets the entire family at ease knowing she will ensure each of you are looking your best . Not only has she given our family the gift of capturing beautiful memories for a lifetime, but she has also brought out the confidence in myself to get in the pictures . I never thought I would have a huge canvas print to walk by every day in my family room with me in it!  It's a part of what makes our house a home and am truly thankful for Andrea to capture that for our family.  – J.A. – Wilton
Andrea were my first mother's day gift, ever.  I didn't realize the impact and the importance of the session until years later.  Her beautiful smile and easy going personality made me feel at ease instantly! The photos of our first session are my favorites to this day!
Andrea always manages to capture that moment.  The moment when love, beauty and light meet – it is simply magical!  Every photo of Mia encapsulates her essence, and I fall in love all over again! She has a great eye, and that special thing that captures the "moment".
We have been entrusting our family memories to Andrea for almost 7 years now, Mia will be 7 in a week 🙂  She is one of our family traditions, and a wonderful one at that! – C.S. – Weston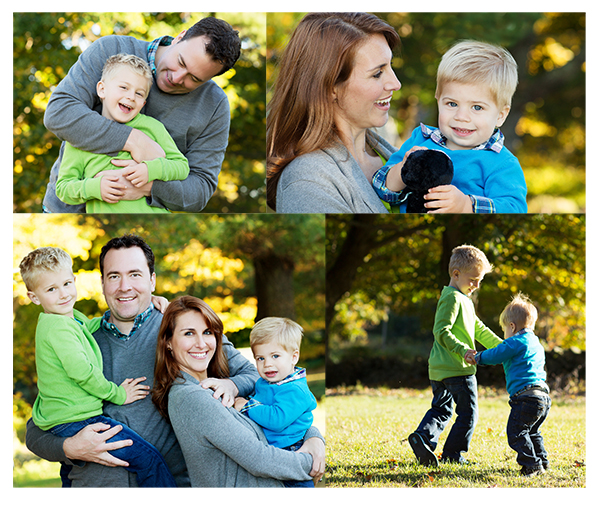 Andrea takes tremendous care with honing in on high quality beautiful shots with her proactive approach to the details beforehand and during the shoot. These small details that she pays close attention to end up  making the finished product absolutely perfect. Andrea also makes everyone feel so comfortable, you forget you're in front of the camera. – A.F.- Fairfield
What makes Andrea special, is that she's able to capture the moments and interactions between people. I've been a client since 2007 and Andrea has been capturing those moments from the birth of my first child until we grew to a family of five.
Each year I wind up purchasing all the photos because each image is so special. Some moms say that they wish their kids could stay little forever well, that's what Andrea does she puts those touching moments in photo that you can save forever.
My very favorite image is one when my second child was just six months old.  Andrea put the the baby on a beanbag chair to image her with her older sister who is handicapped.  I wasn't so sure about them sitting together because neither one of them were very stable but Andrea capture the most touching moment of my six-month-old caressing her sister's chin.  She really captured the essence of who that child is and what she will be to her older sister in the future.  It makes me cry thinking of it. – C.W.- Ridgefield
"Here's a quick shot of how we used our images in our home. I just hung them this morning and I have been smiling every time I look and see them. They're 16×16 canvas prints from www.mpix.com.
Thank you so much again for capturing such beautiful images of our family. I LOVE the genuine smiles and how each of their personalities truly show. Even my boys were happy to see their photo on the wall, they said "remember – that's when daddy was tickling us!" They really did enjoy the shoot!
Thank you!! – L.J.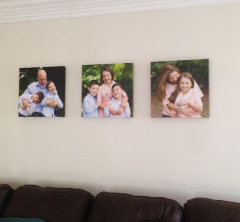 – Redding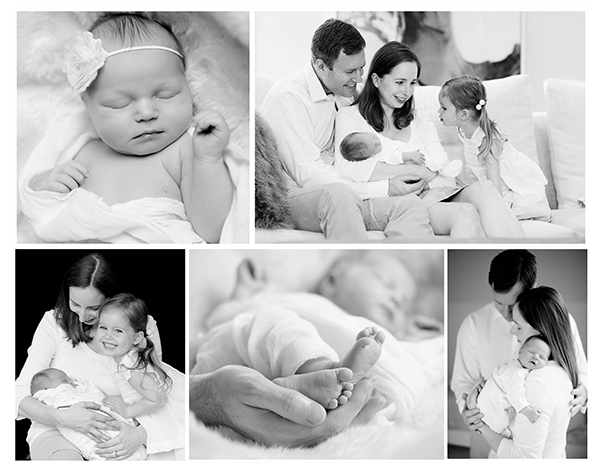 We joined Andrea's baby club when each of our girls were born and have been incredibly happy with her work. Andrea's pictures always come out gorgeous – she captures our girls' beauty and spirit so well, and the parents and grandparents are always happy with their shots too. In addition, Andrea is incredibly easy to work with. As a working mom, I have limited time to spend on photo shoots and follow-ups, and Andrea goes out of her way to make the process easy for me. She has come to our home for sessions multiple times and used this setting as a beautiful canvas.
I also prefer to order digital images rather than prints, and unlike a lot of other photographers out there, Andrea understands this priority and offers an attractive package that meets my needs. Lastly, Andrea is just a pleasure to work with – whether she is behind the camera or helping me choose the best shots, I always look forward to engaging with her. – K.L.- Rowayton
I have worked with Andrea every year since 2010. Working with 3 young boys, including twins, is no easy task. Every year before the session ends, I tell Andrea that I'm worried that my boys weren't cooperative enough or that we didn't get "the shot".
Every year, without fail, we have the most amazing pictures of our family. Not only do we get "the shot", but we have plenty of amazing photos from which to choose.
As the years have passed, I have seen through photos how my boys' relationship with each other has changed. From becoming acquainted with each other to truly interacting, bonding and having fun with each other. Andrea has a gift for really capturing the moments that connect us and make us a family. – C.H- New Canaan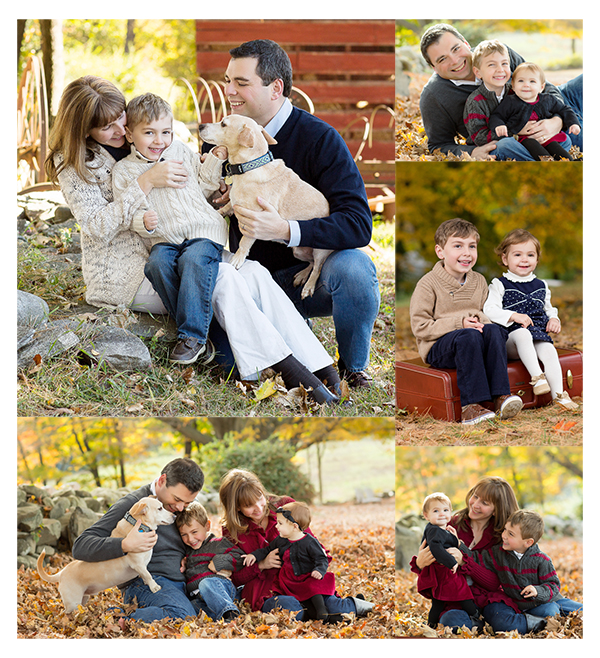 Andrea started creating memories for us when I was pregnant with our second child two years ago. She captures in her photographs the essence of our family: the joy, tenderness, love, and the silliness, too! I marvel that even on a day where it is freezing cold and my kids may not be fully cooperating she is still able to find that perfect family shot. Andrea's talent is truly remarkable and we feel blessed to work with her each year! – L.C. – Wilton, CT
I was lucky enough to have been given Andrea's name when I was pregnant with my first child. I signed up for the 1st year club and was beyond amazed at the moments that Andrea was able to capture that year. I was instantly hooked. I found out the day of my last one year session with my first child that I was pregnant with twins. After the initial shock of that wore off, I was already at work thinking about all the amazing photographs that Andrea could take of my girls and she was just as excited as I was!
Andrea continues to amaze me not only with her work, but also with her constant learning and evolving. Each year I get something a little different and whether the pictures are indoor on a bench, outdoors at a park or with an uncooperative child (it happens) who refuses to take a bagel out of his hand, Andrea makes magic happen. The hardest part of the session is trying to determine if there are any photographs I can live without, and the answer is always no!
I have now been going working with Andrea at least once a year for the last 5+ years. My house no longer has wall space to display the incredible work of Andrea, but it sure is fun trying to find just one more spot.
Andrea captures moments, connects with both the children and the parents. She takes the time to ensure everything is just right. I can't say enough about Andrea's work. She is incredible to partner with and even when my children haven't been cooperative (and let's face it, that's a reality), Andrea is patient and still captures a perfect shot!
I have pictures and moments that I will treasure for a lifetime thanks to Andrea.